3 Emergency Loan Options for People with Bad Credit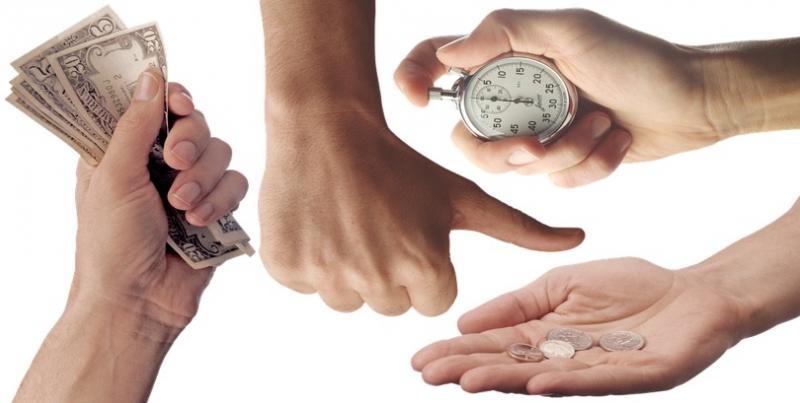 The global pandemic that we are facing right now has caused a lot of concern not just for our health but our livelihoods. The closing of non-essential businesses increases the unemployment rate or force some businesses to a virtual lockdown.
Not everyone is financially ready. You might have savings for this unpredicted event but it may run out before the pandemic ends. You might be seeing an emergency loan as a solution to meet your daily needs.
But what if you have a bad credit score, will there be emergency loans available for you? Read the article to know the emergency loan options that will work best for you.
Can I still get an emergency loan if I have bad credit?
The answer to this question is yes. There are lenders in the market loans who are willing to lend money to people with bad credit. Some may promise quick cash but you need to be wary about the potential drawbacks.
Read on the article to know the different types of emergency loans for people with bad credit and the things that you need to consider before you apply.
Payday Loan
A payday loan is a short-term yet high-cost loan that needs to be repaid in the next payday. Payday lenders charge fees that make this loan extremely expensive to borrow money. According to the Consumer Financial Bureau, this kind of loan could equate to 400% APR or more.
Say, I need a 700 dollar loan. If I will be paying it in the next paycheck, I will have to pay an interest rate of 10-15 percent minimum which is equal to $70-$105 plus an additional $20 to $25 additional fee. Thus, in total, I will be paying $790-$830 for a $700 payday loan.
The cost would be higher if it will be paid within 3 or 8 months. Please note that interest applies every 2 weeks for payday loans. Thus, for payday loans that will be repaid within three months, the interest will be levied 6 times. The borrower will be paying $1140 to $1355 for a $700 loan.
Payday loans are a great help during emergencies. However, it comes with a risk of trapping you into more debt. It is advised to borrow payday loans only when needed and repay it at the earliest if possible. This is to keep the costs of borrowing money to a minimum.
Payday Alternative Loans
Payday alternative loans, or PALs, are offered by some federal credit unions to their members. Credit unions granted their members an amount of between $200-$1000 loan which can be paid to one up to six months.
Compared to a payday loan, the interest rate is more affordable with a maximum annual percentage rate of 28% and the application fee is no more than $20. This loan is provided to borrowers one at a time and may not receive more than thee PALs within the six-month period.
How to qualify for a PAL? First, you need to be a member of a certain credit union that offers this type of loan for at least one month. Most credit unions say that to qualify for PAL, you do not need to have good credit. They are looking at the borrower's income and ability to repay the loan.
Generally, credit unions report PAL repayments to the major credit bureaus. This can help the borrowers improve their credit score.
Title Loan
A title loan is a type of loan that requires collateral. One of the most common types is a car title loan. A title loan is popular for two reasons: credit rating is not required to qualify and it can be approved quickly for the amount of as low as $100.
How does it work? A borrower needs the borrower to own a car outright and sign the title to an auto loan title company. The lender can loan up to 25% of the car's value and keep your car in case of a default.
Typically, car title loans could amount to $1000 or higher. It can be repaid with a single payment after one month or on a two-year installment plan. If the borrower fails to pay the loan in accordance with their agreement, the auto loan company can repossess the car.
Though you can rollover the loan if you fail to pay it comes with additional fees. According to the 2016 report of the Consumer Finance Protection Bureau, one out of five people who roll over their loans ended up with their car repossessed.
Considering the possibility of repossessing your car to an auto loan company, a title loan should only be considered if you run out of options.
Takeaway
Indeed, you can still get an emergency loan even if you have bad credit. However, you need to consider the possible drawbacks as you may be trap in that debt as some may come with higher interest rates. To avoid regrets, ask yourself first if you will be able to repay the loan that you borrow. Consider the consequences if you default on the loan.
Author's Bio:
Bree Diaz is interested on topics about finance and debt management. She wants her readers to gain insights on how to manage their finances effectively to gain financial independence. When not writing, she spends her time reading motivational books and doing yoga.